CONSULTING
expertise, we help you progress
Insight, optimize, unlock
YOUR SUCCESSS
When your business isn't growing at the pace it should be, we're here to turn frustration into Opportunity.
Unlock The Untapped Potential Of Your Business Through Our Transformative Consulting Solutions.
We understand the frustration and challenges that come with a business not reaching its full potential. We've been there ourselves, experiencing the highs and lows, the doubts and the determination. That's why we're passionate about guiding businesses like yours through those tough phases and helping you navigate towards success. Together, we'll overcome obstacles, ignite growth, and create a brighter future for your business. Trust us to be your partner on this journey, as we've been in your shoes and are dedicated to seeing you thrive.
OUR BROAD RANGE of
BUSINESS CONSULTING SERVICES
From strategic planning and process optimization to market research and organizational development, our experienced consultants provide tailored solutions to propel your business forward.
STRATEGIC PLANNING
Develop a comprehensive roadmap for your business's growth, setting clear goals and outlining the strategies to achieve them.
MARKET RESEARCH AND ANALYSIS
Gain valuable insights into your target market, competitors, and industry trends to make informed business decisions.
FINANCIAL ANALYSIS AND MANAGEMENT
Assess your financial health, optimize cash flow, and implement effective financial management practices to maximize profitability.
BUSINESS PROCESS IMPROVEMENT
Identify inefficiencies and streamline operations to enhance productivity, reduce costs, and drive operational excellence.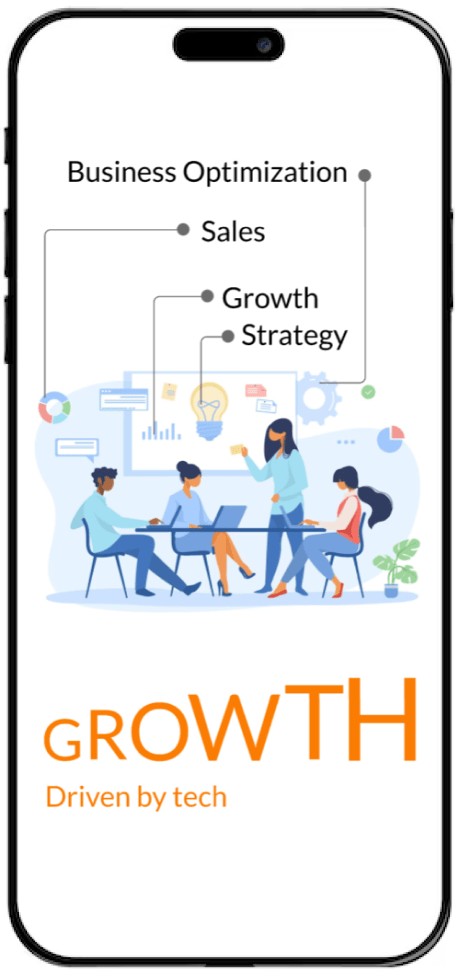 MARKETING AND BRANDING STRATEGY
Develop impactful marketing campaigns and build a strong brand identity to attract and retain customers.
SALES AND REVENUE OPTIMIZATION
Optimize your sales processes, implement effective sales strategies, and enhance customer acquisition and retention.
RISK ASSESSMENT AND MANAGEMENT
Identify and mitigate potential risks to safeguard your business, ensuring long-term stability and resilience.
LEADERSHIP AND TEAM DEVELOPMENT
Cultivate strong leadership skills and foster a high-performing team culture to drive innovation, collaboration, and employee engagement.