Finding an SEO consultant to optimize your website is much easier than finding the right one. We have helped small businesses, global franchises and passionate entrepreneurs experience the long-term benefits of optimizing their website for more traffic, sales and leads. Over the years, competition for traffic, likes, shares, and click-through has become more intense and more complex, but there's one sure fire way to determine whether or not you really need SEO. Do I Really Need an SEO Consultant?
Unbranded search terms are general and broadly relevant, such as 'car rental' or 'cinema'.
Branded search terms refer to a specific brand, such as 'Nike' or 'Toyota'. If your competitors are ranking higher for the same unbranded keywords as you, there's a very simple reason: better SEO. Chances are their website pages have been strategically optimized to attract and engage more visitors by implementing Google's SEO standards and best practices.
Successful businesses understand that websites are ranked according to a number of specific factors. A website that is missing crucial ranking criteria will fail to rank visibly on search results pages, while websites that satisfy or exceed the criteria receive more traffic. Consistent attention to the many aspects of SEO – site navigation, on page optimization, keyword density, mobile responsiveness, page crawl times, backlink quality – to name a few, is the only way to rank consistently high in your industry, region, or category.
No Shortcuts….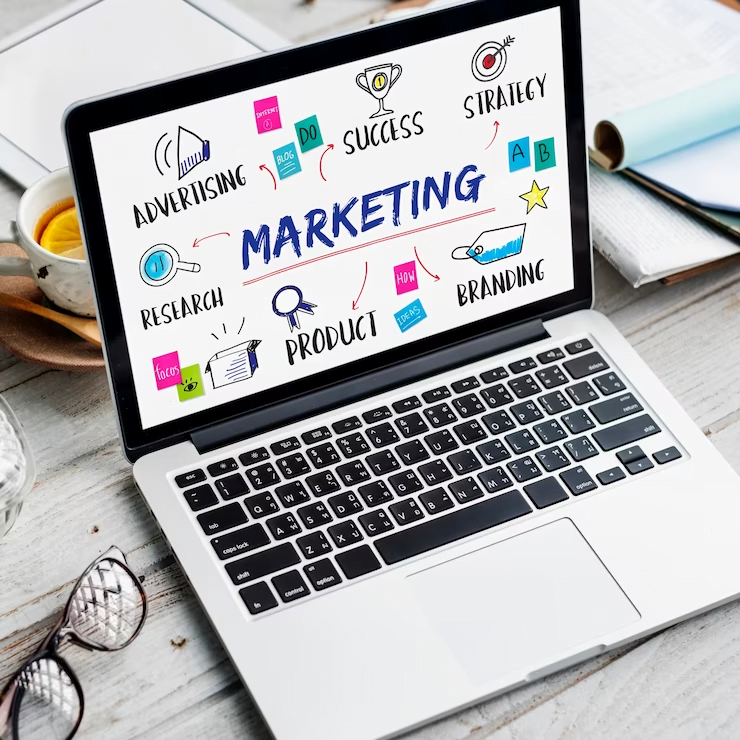 There are no shortcuts to improving your site's online visibility. Depending on the state of your
business and brand, the positive results of a good SEO campaign can take four months to a year to experience. Any SEO professional who promises surpassing results in a short time is likely employing black hat strategies (i.e. buying shady links, keyword stuffing) that have the potential to earn penalties from leading search engines like Google.
To maintain the quality of the search experience for users, Google provides web administrators,
business owners and SEO professionals with comprehensive guidelines, tools, and free
resources designed to make your website easier to find, more accessible to search engines and
more relevant to your audience.
There are over 200 ranking factors used by Google's powerful search engine to rank pages. Updates and changes are frequently implemented to enrich the user experience, often impacting critical aspects of SEO. The SEO landscape is constantly evolving and strategies that were once standard a few years ago, are now frowned on by Google, and can even earn penalties.
A good SEO consultant knows the critical ranking factors that search engines like Google use to qualify and rank your website's content. They keep informed of any Google updates that might affect your page ranking and can immediately recommend solutions for adapting to the new guidelines.
SEO Consultant Hiring Tips:
We have put together a few brief tips to help local businesses source an SEO consultant or find the best SEO Expert. Whether you're a seasoned entrepreneur, a freelancer, or a small business owner, you'll save money and experience far better results by following this simple advice:
Conduct a two way interview of your candidate: This is a great way to gauge their genuine interest and knowledge of SEO. An experienced consultant will probe to learn what makes your business content unique so that they can seek out online partners and resources for traffic that reflect your brand and align with your core values.
Seek out SEO's with demonstrable experience: A reputable agency or consultant should be able to point out examples of blogs and websites they've helped. Ask for a few of their clients, then research them online using branded and unbranded terms. If they rank high, it's a sign that your prospect's recommendations had a positive effect. Make sure you always ask for sample reports and references!
Inquire about their SEO tools: Are they using a keyword planner, a backlink auditer, or bot programs that generate false comments and impressions? Research the name of the software tools they provide to ensure they are products that comply with Google best practices.
Request an SEO Audit: The most important step in hiring an SEO consultant is an SEO audit of your site. An SEO audit assesses the strengths and weaknesses of your website, keywords, structural data, as well as your brand. It includes a technical analysis of your site's performance as well as a detailed profile of your core demographic. By exploring your business thoroughly, an audit can help you clarify your SEO goals, uncover areas of opportunity and establish best practises that will position you for long-term results, before you make any further commitments. Reputable SEO agencies and consultants always perform an audit to ensure that their solutions support your objectives and your budget. To conduct an SEO audit (which includes a technical and search audit) a consultant will need temporary, read-only access to your Google search console data. Shop around and compareaudits from different sources to determine which one aligns most clearly with your goals, and feel free to walk away if they can't support their recommendations with documentation from Google endorsing their strategy.
Finally, ask for a prioritized list of their recommended improvements and a cost estimate: This way, you won't be surprised by hidden fees, and you'll have documented, measurable criteria to judge the results by.
For more great SEO advice and tips visit the rest of our website at VAS Webwork today!